Issue 10: it's the operations, stupid
Carbon neutral China, hypersonic missiles, hardware lottery, swine flu and 500 ships
Dear reader,
Welcome to this week's issue of the Anti-Apocalyptus newsletter. Each week I send you five links about some of the most important challenges of our time: climate change, weapons of mass destruction, emerging technologies, mass causes of death and great power wars. If you haven't done so yet, feel free to subscribe at the button below, hit the heart button or share this email with anyone who could be interested.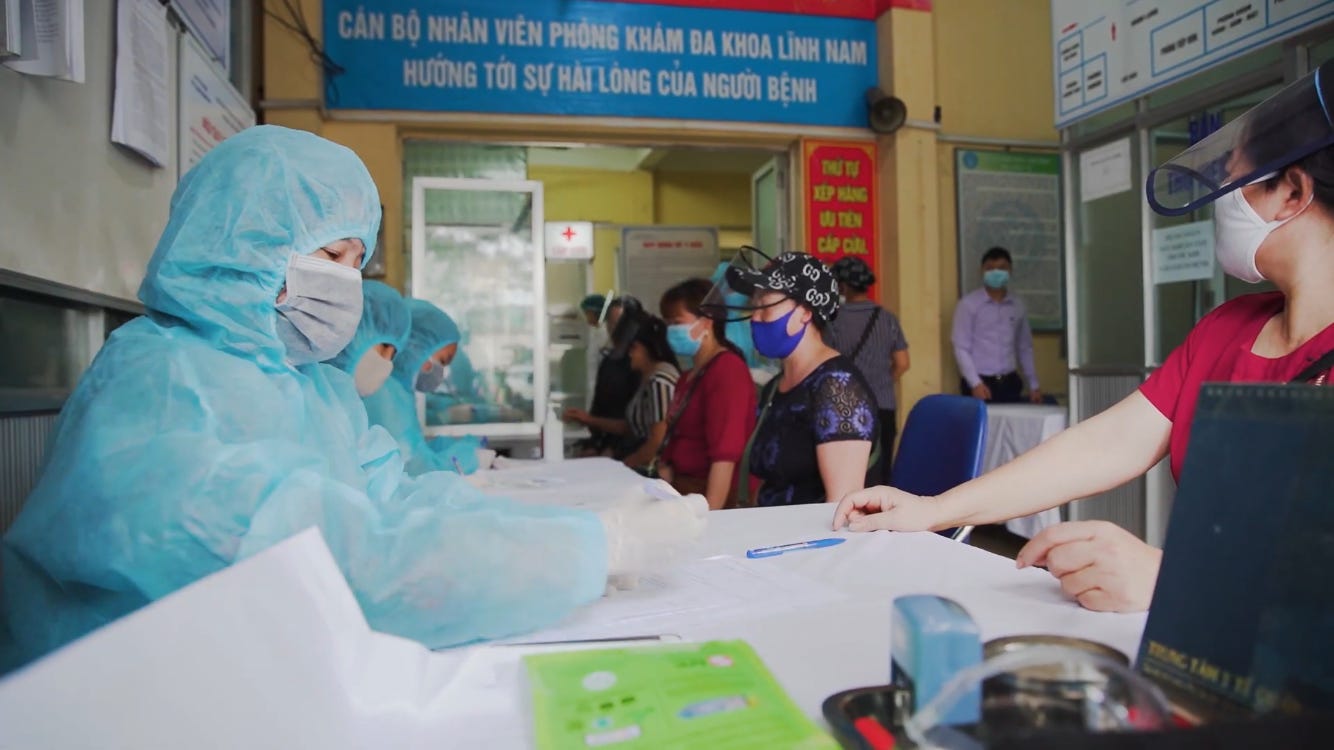 Since the start of the pandemic, one question that keeps returning is: what kind of political regime is responding better to it?
Many countries have been caught wholly unprepared for COVID-19, and have bungled their responses. Others, however, have responded great, and have managed to keep their cases down. The last category then would, logically, be better suited for a future in which big threats like pandemics, but also climate change and its associated disasters, are going to be ever more present.
In short, those who learn to manage COVID-19 will inherit the post-pandemic world.
Yet so far it has been hard to draw political lessons from COVID-19. Among certain centre-left voices there's been some triumphalism about the bungling of the response by right-wing populists in countries like the UK, the US and Brazil. Nevertheless countries with more centrist, liberal or centre-left governments have equally been wrecked by COVID-19, take Spain, Belgium or France.
Then there's the argument of state capacity. Mainly Asian countries responded better to the pandemic because, in this line of thought, they have stronger states. Austerity and neoliberalism weakened Western states, so they couldn't respond to COVID-19 because they forgot how to rule.
But this recent opinion piece going into the surprisingly effective African response to COVID-19 points to a more banal solution:
"While so much about the virus and how it operates remains unclear, sub-Saharan Africa so far has dodged a deadly wave of coronavirus cases. Many factors have contributed to this. A number of West African nations already had a pandemic response infrastructure in place from the Ebola outbreak of late 2013 to 2016. Just six years ago, Liberia lost nearly 5,000 people to Ebola. At the beginning of this year, Liberia began screening for covid-19 at airports. Travelers coming in from countries with more than 200 cases were quarantined. To date, Liberia, a country of some 5 million, has 1,335 cases and around 82 deaths.
After the Ebola pandemic, Senegal set up an emergency operations center to manage public health crises. Some covid-19 test results come back in 24 hours, and the country employs aggressive contact tracing. Every coronavirus patient is given a bed in hospital or other health-care facility. Senegal has a population of 16 million, but has only 302 registered deaths. Several countries have come up with innovations. Rwanda, a country of 12 million, also responded early and aggressively to the virus, using equipment and infrastructure that was in place to deal with HIV/AIDS. Testing and treatment for the virus are free. Rwanda has recorded only 26 deaths."
While some African commentators have been less positive than the author, many African countries did beat the odds experts gave them. Even though state capacity in those countries often lags far behind that of Asia and the West.
We will probably need to wait years to even decades before scientists manage to disentangle why certain political regimes did better at this pandemic than others. But the African success points to an underrated explanation for local successes: countries or regions that already faced massive health crises are better at responding to COVID-19.
Asian countries have already faced things like the 2002-2004 SARS outbreak. And African countries have in recent decades faced Ebola, HIV/AIDS and a range of other health emergencies.
Pandemic preparedness might be less about right versus left, centrism versus populism, dictatorship versus democracy, and more about simply having people and institutions in place who did this before and know what to do. Operational knowledge and effectiveness, as pointed to in this great Noema piece, might be the missing link. We need effective operators, who have trained for, failed at and learned from emergencies to deal with new ones. As is often said in the start-up world: it's not your idea that matter, it's how you execute on them.
---
1. Climate change
Foreign Policy - Did Xi Just Save the World?
In a sideways remark during a speech, Xi Jinping committed China to achieving carbon neutrality by 2060. If this is true, this would be a huge leap forward for the fight against climate change, particularly seeing the massive emissions China produces (although of course scepticism remains over how earnest they are). The US, in the meantime, is running behind and climate scientists are dreading a possible second Trump term.
2. Weapons of mass destruction
Ploughshares Fund - Why the next shooting war could go nuclear
Good write-up of a podcast interview, in which nuclear expert James Acton discusses so-called "nuclear entanglement." Because of new technologies, like hypersonic missiles, it might be much harder to distinguish between nuclear and conventional attacks if a war between the US and Russia/China might break out. New weapons technology is thus upsetting delicate nuclear balances.
3. Emerging technologies
Very interesting paper by Google Brain researcher Sara Hooker. In it she explains how new AI technology is dependent on hardware. New ideas only take root if the infrastructure, in this case an alignment of software, algorithms and hardware, is there for it (a very Kuhnian notion). An idea she expands on in this very readable paper.
4. Mass causes of death
BBC - The fiasco of the 1976 'swine flu affair'
BBC journalist Mark Fisher discusses the 1976 swine flu vaccination campaign, and its failure. In that year, a panic around a strain of swine flu led to a badly organised mass vaccination campaign that caused public scepticism and media misinformation to abound. This carries lessons for our current rush to find a COVID-19 vaccine in that we shouldn't politicise a pandemic response, and maintain an attitude of scientific scepticism towards what is happening.
5. Great power war
DefenseNews - The Pentagon is eyeing a 500-ship Navy, documents reveal
Interesting article about what the US Navy might look like in the future. To respond to challenges from countries like China, they want a bigger fleet of up to 500 ships. Those ships would be smaller, and because of technology like AI or remote control would be uncrewed or have smaller crews. There's a lot of military hype going on here, but what the US Navy will look like is crucial for predicting Sino-US tensions in the Pacific.
---
I hope you enjoyed this newsletter. Feel free to send me comments or remarks by responding to this email. If you haven't done so yet, please subscribe at the link below, hit the heart button or forward this email to anyone who could be interested.